Peer Reviewed. Peerless Insights.
2021 AAHKS Annual Meeting  |  November 11-14  |  Dallas
Abstract Submission Deadline:
June 1, 2021
Symposia Abstract Deadline:
May 3, 2021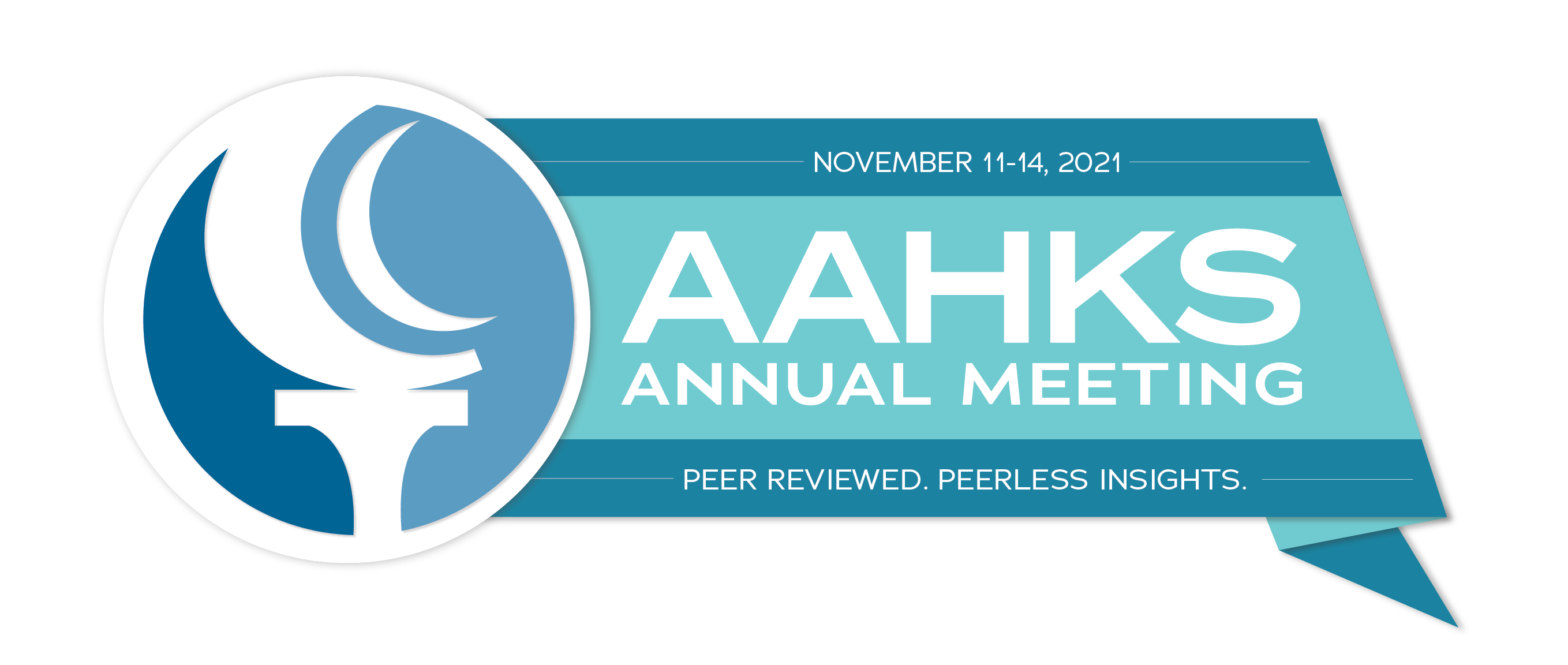 AAHKS held a hybrid 2021 Annual Meeting, November 11-14 in Dallas, Texas. We reviewed and updated our multiple safety protocols throughout the preparation for the meeting. You can review the 2021 health precautions in the Health & Safety section of this website. 
Please contact Meeting@AAHKS.org with any questions.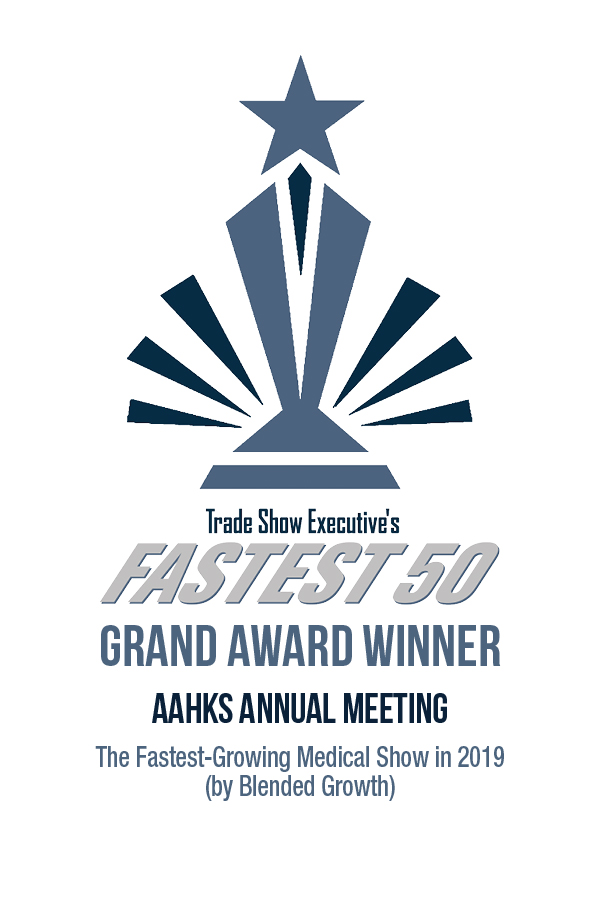 About the Annual Meeting
The Annual Meeting of the American Association of Hip and Knee Surgeons addresses a broad array of scientific topics such as implant design, outcomes, surgical techniques and complications of primary and revision total joint arthroplasty (TJA) for hip and knee surgeons. The meeting addresses the latest socioeconomic issues in health care. Special courses are also offered for residents, non-physician team members and surgeon administrators. Held in Dallas in November each year, the Annual Meeting typically attracts around 4,000 total attendees*. Visit our YouTube channel to learn more.
NOTICE: There are scam emails circulating regarding the status of the 2021 AAHKS Annual Meeting and the sale of mailing lists. These are not sanctioned by AAHKS, and we are following up. If you receive such an email, please forward to Meeting@AAHKS.org. AAHKS will only provide updates on this website and by email from AAHKS email accounts.
Corporate Partners
AAHKS recognizes that the unique collaboration between our members and the medical industry has made total joint arthroplasty one of the most reliable, cost-effective and successful orthopaedic procedures. Learn more about partnering with AAHKS.